Visit our Denton Nursery for the best quality plants at an affordable price because we've got everything you need for a high-quality lawn!
High Quality Plants
for Your Yard
Add a beautiful plant, shrubs or a flower garden to make you garden shine. We'll help you find the right plant to make your lawn look great.
Certainly, the perfect finishing touches calls for more than flowers and trees. In fact, we carry a wide variety of lawn decorations
Family-Owned Denton Nursery Focused on Helping to Put Life Back into the Earth!
We take pride in the fact that we get to have a part in putting plants back into the earth. Everyone at Four Seasons Nursery is passionate about plants and gardening. Feel free to come by and experience!
Brand Name Products to Nurture Your Garden
What They Say About Our Denton Nursery
The community has spoken!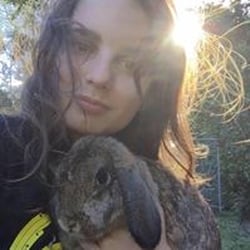 Katherine F.
Yelp Review
" love Four Seasons! Their prices are about the same as other local nurseries, however, their plants are so much healthier and larger for the price point! If you go right now, their selection isn't incredible, but if you go in the spring, they have so so much." Tashia Tates
Google Review
"I truly am grateful that we made the stop at this nursery. The owner, his wife and his nephew were extremely friendly and patient with all our questions with our purchases. The owner with his over 30 years expertise, educated us on the peach tree we decided to get and even with his sense of humor he didn't make us feel stupid for not knowing things, which was much appreciated. I will be back... They have a customer for life." Casey
Local Guide
"This is absolutely the best nursery in the Denton area. They continuously have what you are looking for, according to what season it is. The staff is super friendly, helpful, and knowledgeable. The prices are great, and if you are a contractor, they really know how to work with you. Great people and great products." Catherine Bennett
Google Review
"We stopped by this nursery a couple of months ago, and were highly impressed with the plant selection, products, and, above all, the employees. They were friendly, helpful, and highly knowledgeable. I cannot express enough how much I appreciate employees who know their stuff and have a passion for what they do, and those at Four Seasons Nursery certainly do. As for the selection, we left there with way more than we thought we would. We will absolutely be going back!" Susan K.
Yelp Review
"These folks are great! They really know plants and are extremely helpful to someone with a brown thumb. I am always pleased with the plants I have purchased there for my yard. And they will not sell you something you don't need!" Kay T.
Yelp Review
"Unpretentious service and great staff. I ran into this nursery which is located on the intersection of hwy 380 and 288 in Denton. They have many variety of plants and services. We bought our Spring flowers and shrubs here recently and they are doing sooo well in our front flower beds. Compared to other plants bought from the big home improvement stores, their plants are by far healthier and better quality. The price is very reasonable too. We got 4" flat (18 plants total?) for $16! There are another nurseries in this area too but I find this one has the most varieties."

Krystal E.
Yelp Review
"The staff is very friendly and knowledgeable. Everything is maintained perfectly. I love coming to Four Seasons!" Kaleb W.
In-Store Review
"I have never seen flowers so colorful that they look almost like an illusion. You start to look at a lot of these flowers in-person and there are times where you cannot believe the vibrancy and color in front of you. It is a one of a kind experience that a picture cannot do justice. I highly recommend seeing this nursery in person." Vaughn K.
Yelp Review
"I go here all the time. The first thing you want to do is to ask for a gentleman named Robert (Rob). He is such a professional, and is extremely patient with your questions and concerns about plants and landscaping. We picked out a beautiful array of plants that we thought would embellish the look of our home. Robert sketched a beautiful landscape theme and then installed our plants and a drip system too. I would say that since the installation of our landscape Robert has been back out to our home adjusting and tweaking things to meet our needs at least ten times. I have NEVER dealt with a more capable, conscientious sub-contractor in my life. Kudos to the Four Seasons Nursery!!!" Pat S.
Yelp Review
"II have bought numerous plants from them in the past 5 years. I am never disappointed in the quality and care of the plants before I buy them. These people are great in helping you decide what to plant in some of the hard to plant areas of the yard. Need landscape advice? You need to visit this place!" Phillip Linton
Google Review
"They always have such a wonderful selection and great prices! Really a great place for a landscaper to find a good deal on some excellent quality plants! Everyone that works there is so polite and helpful and they are never short on carts or someone to help you load up your purchases. Parking may be a little scarce and awkward but it is well worth it once you've walked through the greenhouse and the Shrubbery section and all of the flowers and the very front and you can't miss it it's right off of University Drive."